Congratulations
Your training is complete. We hope you found it useful and relevant. You may be interested to know that we are currently upgrading all our training materials, especially the videos.
Thank you for taking the time to undertake this training program.
We wish you success incorporating Case Manager into your business practices and hope that you enjoy working with our software,


Finding the information you need in the learning site
This training is a great start for learning Case Manager, however we can't cover every feature in this program. And we don't think that you would want us to.
The idea is that more detailed online help is available in the remainder of this site. We urge you to explore it so that you can easily locate information when you need it.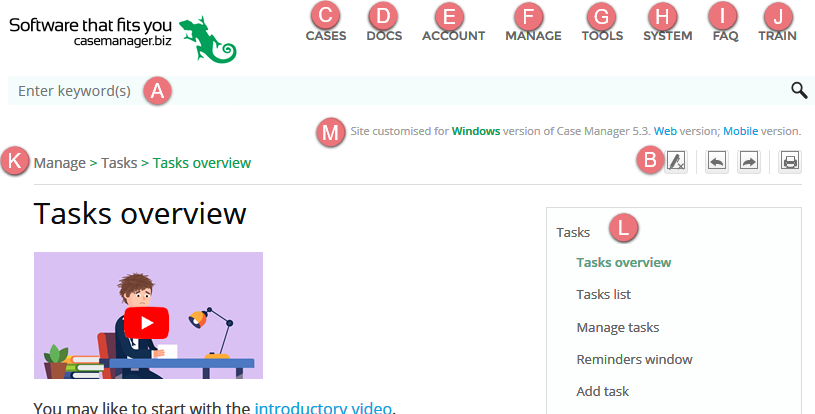 Please tell us what you think of the training program

We would like to know what you think about this training program.
Our questions include:
Was the training content clear and reasonably easy to understand?
Was the program well-organised?
Were the lab exercises and quizzes helpful?
Do you have any suggestions for improvements?
What would you like to see in our forthcoming suite of videos?
Please email learning@casemanager.biz with quick responses to any of these questions. Or simply call us on +61 2 8007 2941 and speak to our Learning Manager.