Logging in
As described at the setup instructions, the first time you run the Case Manager app you need to provide a Company ID, i.e. you need to specify the Case Manager database you want to log in to.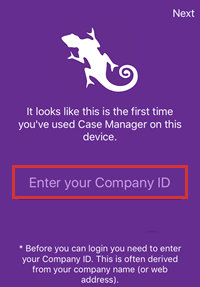 Once this has been done, your Company ID will be displayed on the login screen, as indicated below.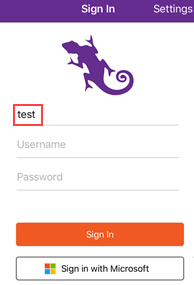 You can log in by entering your user name and password for this database and tapping Sign In.
Alternatively, you can log in using your Microsoft credentials.
If you prefer to use a passcode to log in you can set this up.
You then enter a passcode each time, instead of your username and password. See Passcodes for details.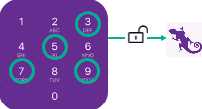 Multiple databases
If you want to access multiple databases with the app you can switch between them using different Company IDs, see Multiple databases for details.
One passcode can unlock access to the logins for multiple databases.

Login suspension
Once you are logged in to the app, any session you have elsewhere as the same user at a web/Windows version of Case Manager is suspended.

Likewise, you will be suspended at the app if you become active in a session elsewhere, e.g. at a web/Windows version: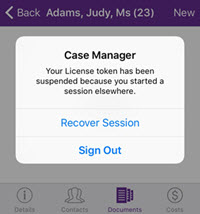 Tap Recover Session to suspend the other session and use the app.

Logging out
To log out from your session, tap Sign Out at the Case List.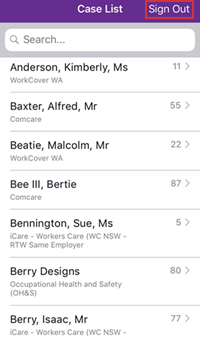 You will also be automatically logged out under certain circumstances, see Login security.