Account grid
The screenshots on this page do not all reflect the new web version yet.

Accounting transactions
The Account tab provides access to a grid listing case invoices, payments, adjustments and refunds.
Information is divided into three sections:
The first section offers grid functions for creation and management of accounting transactions for the case and lists all invoices, payments, adjustments and refunds for this case.
The second section shows the details of the selected transaction.
The third section shows either the costs associated with an invoice or the details of the other cases that a payment also applied to.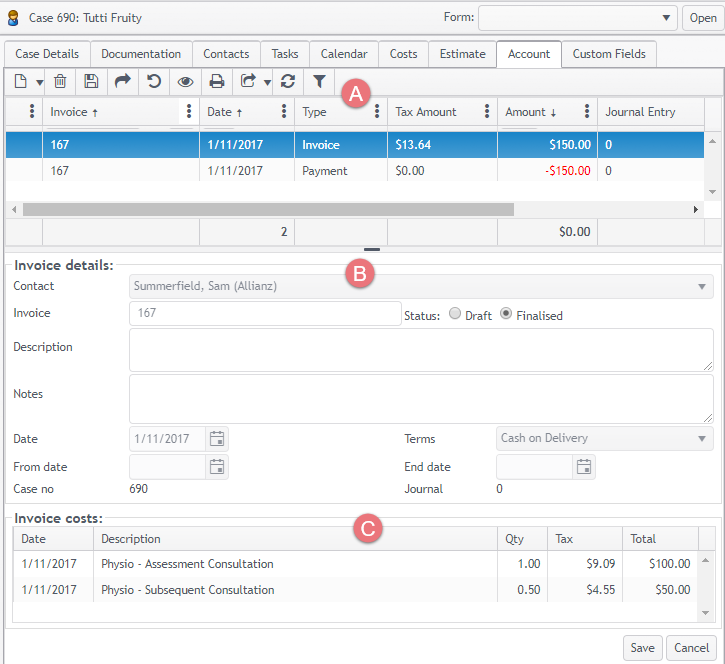 It is common to restrict access to your accounting information by using security permissions to prevent unauthorised employee access to the Account tab.
Next: Invoices